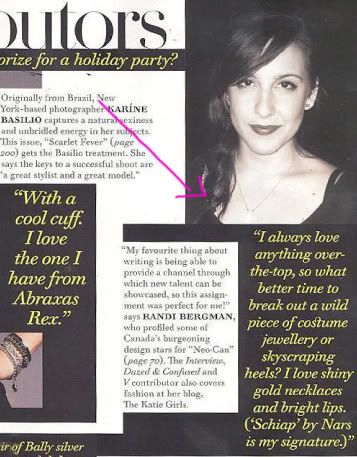 If you're in Canada and you feel like seeing my mug in print, pick up a copy of this month's
FASHION Magazine
(Winter 2011 issue, Taylor Swift is cover girl). I profiled 4 of the country's up and coming design talents. (who you've no doubt seen on this blog already): Rita Liefhebber, Thomas, Speech by Michael Mercanti and Carlie Wong.
The piece was cool on its own, but what really took it into radtown, was the portraits of three of the designers taken by
Sean J. Sprague
, my new FAVE photographer! Don't they all look like little angels? Or holy in cool factor?
I've scanned the piece for a bit of sneak peek but if you'd actually like to indulge (me) and read the words, you'll have to pick up a copy... yay!