For those of y'all
in the know
Torontonians - aka all y'all - you're aware that Ossington flagship,
Jonathan + Olivia
has been the only Canadian stockist of Topshop merch for a while. Old news... I get it. Last Wednesday night though, J+O opened the floodgates to even more cheap n' cheerful coolness by launching the last Kate Moss for Topshop collab, Topman and the cuter than cute makeup line. As any aesthetically minded gal, I am a sucker for packaging, and these dotted and scribbled items are no different. Check out J+O's selection, before I buy it out. It might be real soon.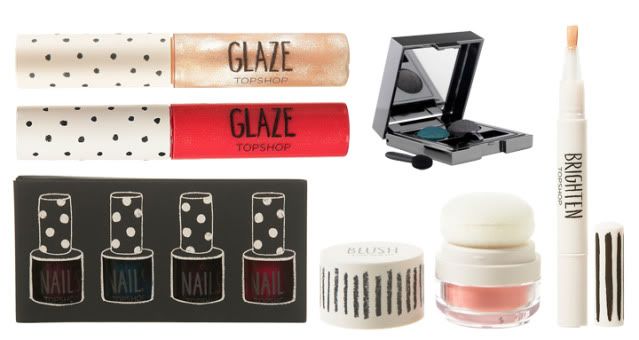 The Topshop Makeup Collection ranges from $12 - $75 at Jonathan + Olivia, 49 Ossington Ave.