Welcome back to
Babe of the Biweekly
, the far from biweekly section where I like to talk about my semi strange crushes on old men, ugly weirdos and the like. This week, I bring you the most babe infused 30 minutes (or 5 if you prefer the shortened
version
) of your/my life via the Beastie Boys' video for their new single "Make Some Noise."
The self-mocking parody mini movie has Elijah Wood (childhood crush babe) playing Ad-Rock (bad ass Jew babe), Seth Rogen (formerly fat Jew babe) playing Mike D (semi babe) and Danny McBride (ok, non babe) playing MCA (skinny/survivor babe) and just about everyone from Jason Schwartzman (big-nosed Jew megababe) to Steve Buscemi (ugly weirdo babe), Ted Danson (silver fox babe), Orlando Bloom (obvious babe), Will Arnett (another obvious and also hilarious Gob-playing Toronto-born babe), David Cross (not really a babe but also
Tobias Funke
so all in all, babe) to Chlo
ë
Sevigny (ultimate girl crush babe) playing absurd bit parts.
Elijah Wood being in this little bit is especially tantalizing to me considering that I used to have the largest size pre-Frodo crush on him EVER from like grade 3-5. Like trading his posters for ones of J.T.T became what I was known and well liked for. (Those girls were idiots though, like how could
this
not give them a lady-boner? Zo zexy!) I saw him a few years ago at a gallery opening in New York and totally skeeved him out by telling him he was my first boyfriend. But hey, grade 4 was calling.
Elijah Wood as Ad-Rock. Babe x2.
Steve Buscemi as the angry curmudgeony waiter.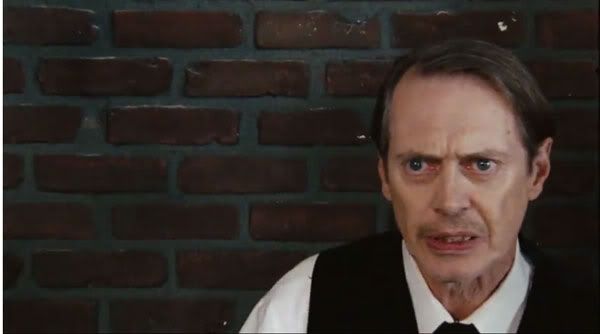 Ted Danson as the host. The silver babealicious host.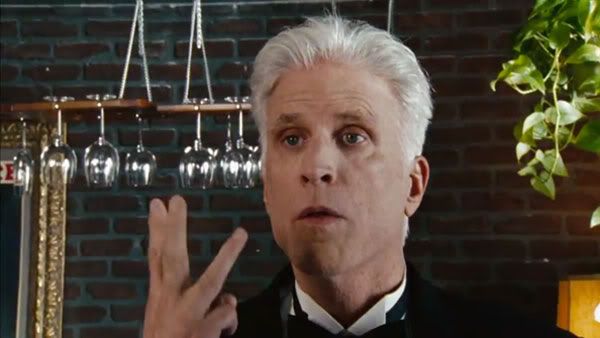 Chlo
ë
Sevigny as an LSD'd-up groupie.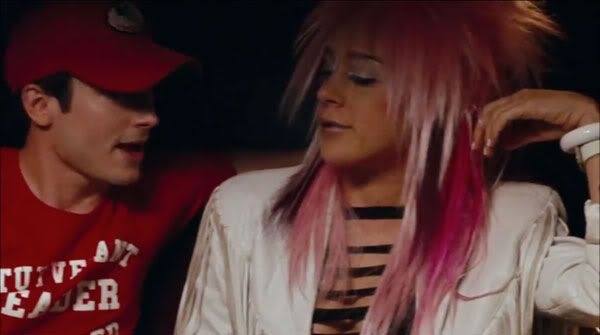 Will Arnett as the Wall Streeter.