The Pop Up Shop has become so darn catchy in the last year that the term may as well be entered into the 2010 Websters (along with Tweet, Twit and Twerp, of course... ) Leave it to the masters though, to make it seem like the Pop Up was their idea from the start.
Holt Renfrew showed up to the Pop Up party (I just want to say Pop Up again, okay?) with bells on, in their new temp space at 560 King St. West in Toronto, which is open until this Sunday. Featuring a jazzed up decidedly un-Holtsish space of contemporary and vintage clothes, accessories, trinkets and beauty products, the the shop is carefully constructed to look as chicly random as possible. Everything from vintage YSL to Philip Sparks to Sorel boots is mixed together in a hodgepodge of buy-me-now!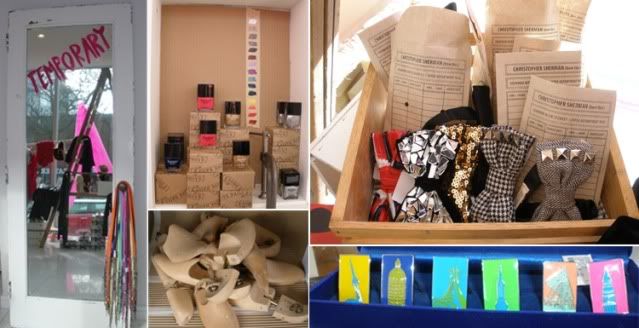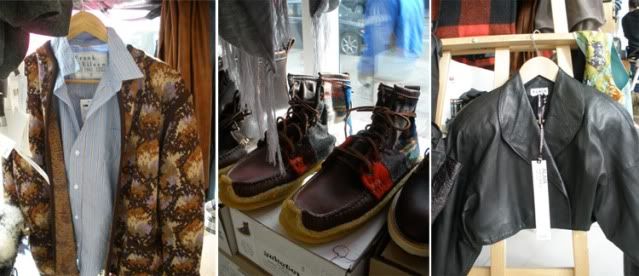 Aside from all the die-worthy clothing of course, the best thing about the shop is most certainly it's button-maker! After volunteering myself as official Button Officer, I found myself quite unable to stop stamping everything from initials to magazine cutouts and adorning my shirt with my designs! Check out how cute I made my friend Suzanne look! And look at my shirt! And look at all the great buttons I made for the customers!