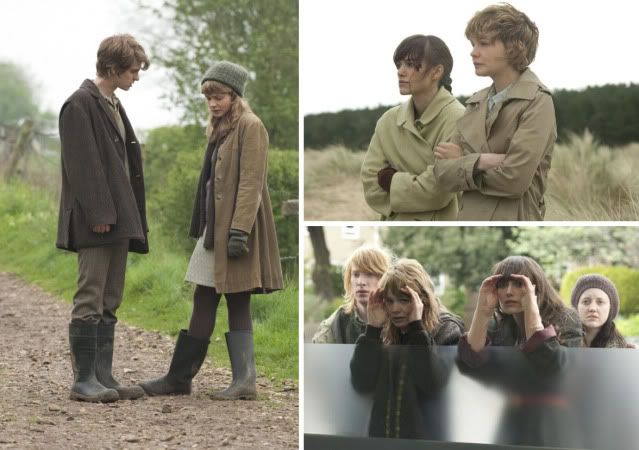 I reviewed the just-released film,
Never Let Me Go,
for V Magazine during TIFF. As you can read for yourself, I didn't like it all that much. Even though it starred two of my absolute faves, Carey Mulligan and
Keira
Knightley
, (I actually yelped when I found out they would be working together again), I found the film to be slightly vapid. I know it was intentional, but let's just say I shed nary a tear while watching them die. Anyways, getting back to the point. If this movie didn't involve
tradge
, death and robotic ends, I would want to live in it forever. Doesn't it look like an amazingly warm and fuzzy Gap ad? Like a trend forecast for everything you want to wear for the rest of your life?
If I didn't already ruin the film for you, read my real
review
!