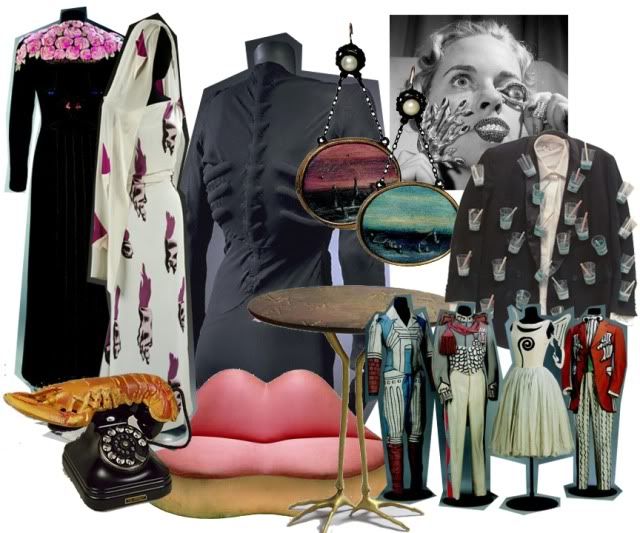 Ok, so it may be forevs since I posted, but that's just because I basically just flop on the couch and watch True Blood or Mad Men every night. And while those shows may be stimulating to my many senses, the exhibit I saw on Wednesday unequivocally blew my my mind, body and sort of I guess, soul?
Surreal Things
(on until the 30th at the Art Gallery of Ontario) is the look at the wide-reaching affect Surrealism had on all commercial art forms during the first half of the 20th century, particularly the 30's to 50's - fashion, interiors, advertising etc. Aside from the fact that I'm partial to anything even touching on Surrealist fashion,
Schiaparelli
or otherwise, this exhibit was so chock-full of well chosen and fascinating items that I could barely even shift over to let someone else get a peek! Schiaparelli's Skeleton Dress in one corner....Dali's Aphrodisiac Jacket in another....they even had the goddamn lobster phone! I was kvelling I tell you, kvelling! So, before I wax so much that you dear readers bleed, I implore you! If you live, or will be visiting Toronto in the next days...see it! SEE IT!