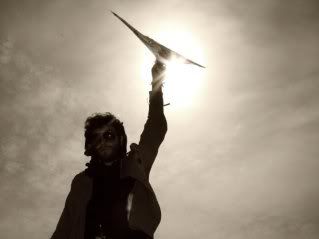 For as much as cupcakes and puppies get me going, sometimes I just crave an edge. Naturally it'd make sense then, that I'm totally obsessed with my friend Michael Mercanti's line of jewellery for latter day punks, entitled
Speech
. (and honestly, check out the site...it's real cool!)
For three seasons now, Mikey's been molding everyday objects into edgy neckwear, and his latest edition is no different. Entitled 'Strange Days', the collection is comprised of effed looking pouches that hold a myriad of so called good luck charms (anything from puzzle pieces to mini spoons)...check out the awesomeness below!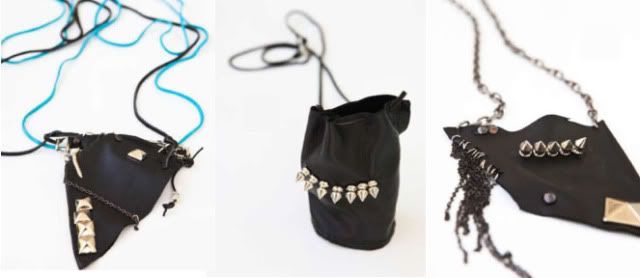 And for a bit of shameless self promotion, check out the
article
I did on Mikey for Dazed & Confused earlier this year....