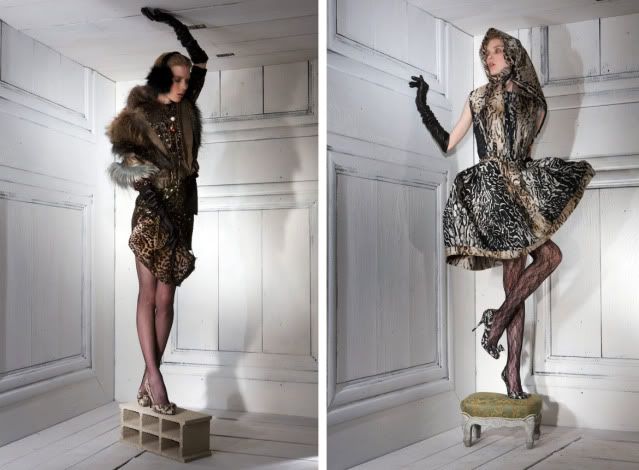 I feel like such a ninny
opinionizing
Pre
-Fall this late in the game, but I'm just going to come out there with one point before I get on with it. Can we for just a sec all agree that the in between collections are like 4000 times better than the big kahunas of Fall and Spring?
Balenciaga
!
Givenchy
! Each collection was more perfect than the next! Agreed?
Anyways though, what I really wanted to talk about is how awesome
Lanvin
's bag-lady extravaganza was. While some still cleave to minimalist simplicity, I always prefer a collection that embraces an 'everything but the kitchen sink' type of haphazard layering (lets not forget my undying love for Edie Beale either...) I can certainly see myself in
Elbaz
's animal print-
tastic
overdone outfits and the fact that he is said to have been inspired by the 'leopard lady', a Parisian woman who is never seen without her leopard coat, even during 90 degree temps, tickles my particular fancy!