Sometimes the lines between art and commerce are so deliciously confused that we drool over must-have merchandise while simultaneously kvelling over modern-day masterpieces. Such is the case with illustrator Cédric Rivrain's genius sketches for Maison Michel's Spring lookbook. Injecting even more whimsy to Laetitia Crahay's designs, Rivrain has morphed the familiar faces below into Mucha-esque subjects. Bravo!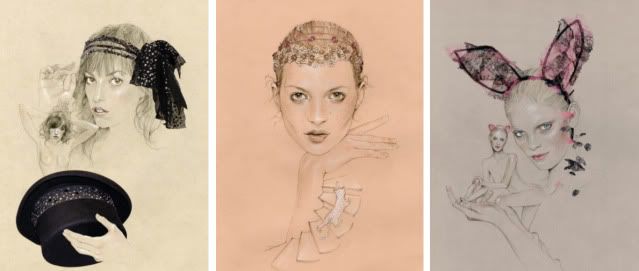 Lou Doillon's Magic Boobs, Stairway to Kate Moss Heaven, Heidi Bunny Mount.
Sunbather Anouk Lepere (I think), MK and A have a Pet (I am obsessed with this one!), Milla Jovovich is a Goddess!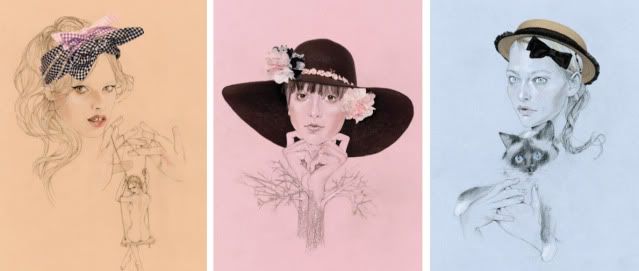 Lara Stone's does Bardot so well, Irina Lazareanu Blooms, Sasha Pivovarova in Kitties and Dolls!