Almost every one of my favorite designers has the ability to completely polarize me from my own feelings season to season, which is actually quite strange if you think about it. Like I mentioned in our review of Marc Jacobs' fall ode to the oversized, lopsided and colorful, "he makes me want to literally bleed for him one season and the next is like, 'why do i put all my faith in you!"
The latest example of my skitso appreciation is Prada's transition from fall's austere yuckness to resort's straightforwardly pretty collection. I love everything about this collection, from the classic Miuccia mix n' match to the undie-shorts to the flowery shoes. For some reason the whole thing reminds me of something Maggie Smith's students would wear in
The Prime of Miss Jean Brodie
on a weekend picnic.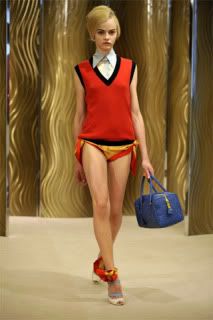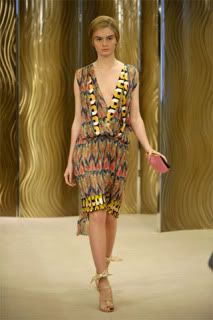 ps. we stole these pictures from style.com