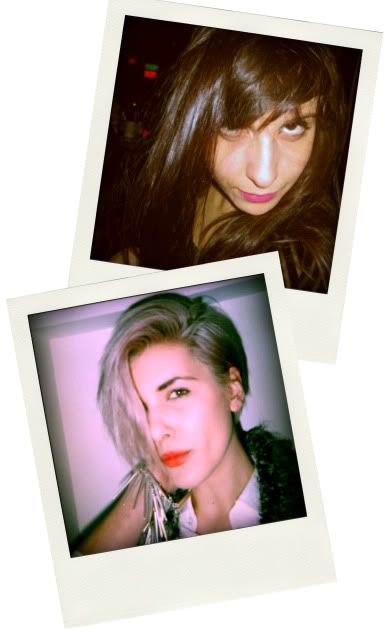 As I'm sure you noticed, I got a little lazy blogwise over the Euro Fall Fashion Weeks and as it turns out, so did my friend Sarah (aka. Sarah Nicole Prickett, babe of the century and seriously talented Toronto-based writer...
check her out
!) We got to talking one night about our love/hate for the return of simple dressing, our penchant for bright lips and of course, all those pesky Pugh for McQueen and Elbaz for Chanel rumours.
So, like any proactive and opinionated fashion writers, we decided for the future-good of all, who we think should really be at the helm of taking over these two houses... while we were at it, we planned the future of Maison Martin Margiela and resurrected our favourite legacies, Elsa Schiaparelli and Paul Poiret.
We disagreed on most, both seem to love Holly Fulton, writing in chart form, and doing blog posts by hand at Starbucks.

Here's how we weighed it out...