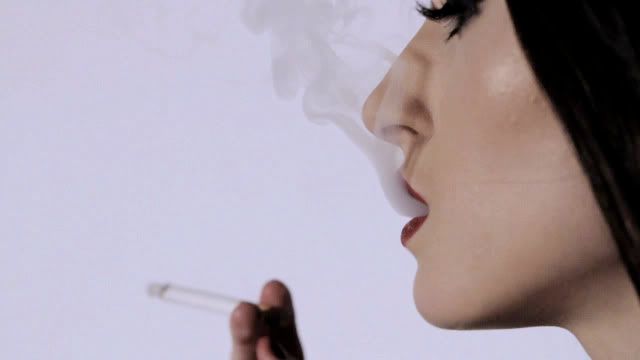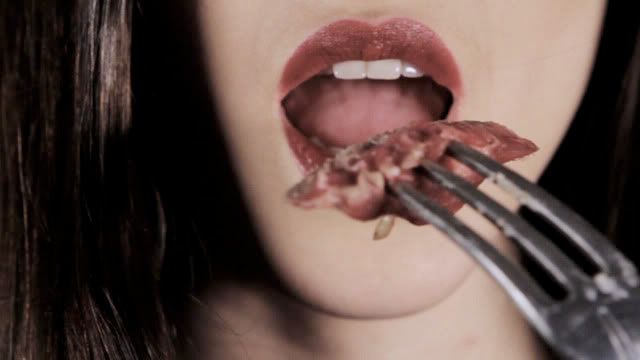 The rest of Fashion Week was sort of more about which shows I didn't go to, rather than the ones that I did, which was partly due to my intentional skipping out on the 'tents' and partly because of ill-Jewish-Holiday-timing (note to the organizers: Passover is kind of, like, a big deal...) Anyways, aside from my totally AMAZE
recap
for Interview, here's the only thing I cared about (or rather, feel like talking about right at this moment...)
Last Friday night, co-owners of the amazing Toronto boutique, Carte Blanche, Tania Martins and Dan Augustino both debuted their Fall 2010 in-house collections in videos at a throwdown free-booze party which looked more like an abandoned factory but in actuality was a condo showroom.
Pink Cobra
's Fall collection was business as usual for Tania, as her eye (and hand) for ultra covetable LBDs and sexxxed up see-through oversized shirts was just as sharp as ever. Tania debuted her collection in the creepy yet sexy video 'Maneater' (directed by Derek Blais and Carly Bangs), where a model with the uncanny likeness to Tania herself chows down on what we are lead to believe is a human carcass. Eww. Ooh!
Together with partner Corey Gibbs, Dan's debut Cult de Laissez Faire for Fall was just what every toughed out whisky drinkin SOB (buying in 2010, mind you) could ask for. Low-crotched, bagged and black seperates that recalled Mohammed Ali and Alex Wang just the same. The video was like the 2010 version of those old Frankie Goes to Hollywood t-shirts (you know, Frankie says RELAX1) in hyper-speedy and hollogrammed form.