After a wham-bam week of such visual stimulation, it's been beyond difficult to process all the shows, let alone pick favorites. So what conclusion we've come to is somewhere in the middle: instead of trying to decipher exactly why we love the shows that we do, we've handed out some much coveted Katie Girl Superlatives. Drum roll, please....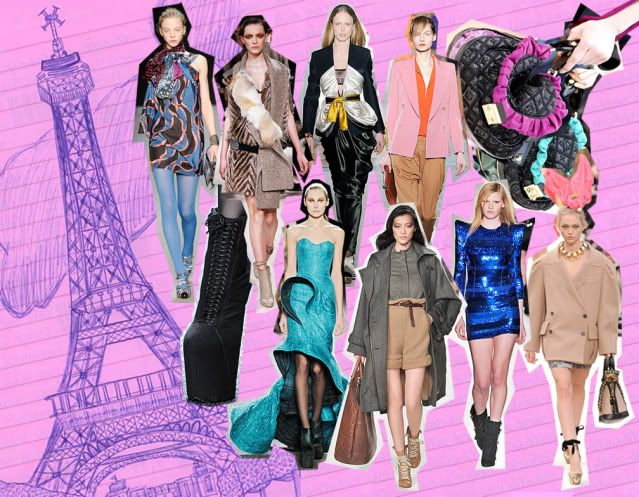 (clockwise from top left)
the comeback kid (
aka third time's the charm
)
Ungaro
most likely to don on a winter getaway weekend in another lifetime
Miu Miu
best drape of silk charmeuse
Balenciaga
best use of color
closest we've come to wanting to buy something with a logo
best use of 80's trends without looking like everything else this season
Louis Vuitton
best interpretation of the trend he started
collection we want to wear right now. no, really. right

now

.
Chloé
TIE:
best farewell (?) we weren't expecting
&
most amazing shoes that we'll never be able to walk in
Nina Ricci
ps. we borrowed these pictures from style.com