For as democratic as the rise of blogging is supposed to have made the world of fashion, I can't help but notice that it's still only the majorly connected and/or wealthy gals that are featured as style icons. Granted, most of them look great, but as The Katie Girls is largely about us and about the people we are proud to call our friends, we've launched a monthly shout-out to our most stylish friends who don't happen to have a model for a mother, a rockstar for a father or the genes of a literary legend.
First up on the list is one of my favorite looking gals as well as one of my best friends, Sam Giordano. Me and Sam met way back as Teen Vogue interns and have been tight ever since. Aside from being one of the most open, giving and fun-loving people I know, Sam radiates beauty and natural-born style so easily that it's almost intimidating.
Sam loves red lipstick, Lolita, Anais Nin, New Wave cinema, Chloë Sevigny and kittens (especially her little white puffball, Princess Theadora Sparkles).... these pictures also hint at her affinity for cheap beer. As far as fashion goes, Sam is really feeling anything early 90's lately, which coincidentally works really well with her penchant for ripped tights, bright lips and flowery dresses.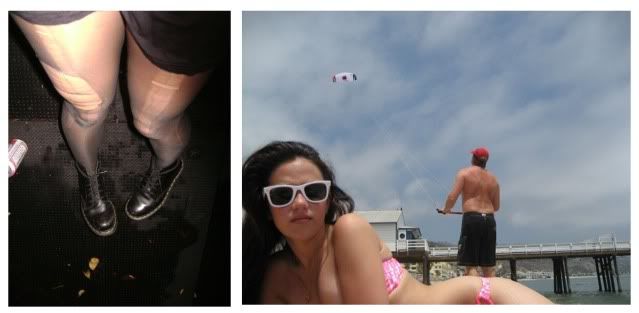 Freshly graduated from Columbia, Sam's attending New School in the fall. Oh and she's in London doing a summer course at Central Saint Martins. Like, excuse me? We spotted her first...thas all I'm sayin!