Last weekend, I finally made my way to the City of Angels to visit one of my oldest and dearest friends, Neda (the cute little thang to the left below), who recently relocated. I'd been prepping myself with
Clueless, Pretty Woman
and episodes of
Beverly Hills 90210
...but I must say that I was pretty clueless (actually!) as to what LA had to offer. From the zany vendors on Venice Beach to the larger-than-life hand and shoe prints in front of Grauman's Chinese Theater...the city is quite a trip! Check out a few of my fave pictures from my weekend...
riding the ferris wheel on the Santa Monica Pier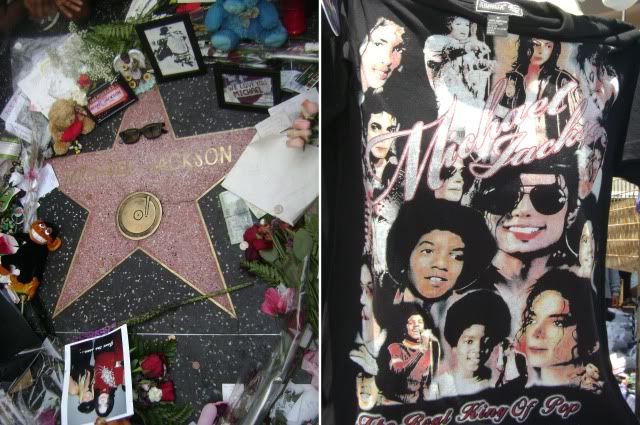 just some of the MJ insanity...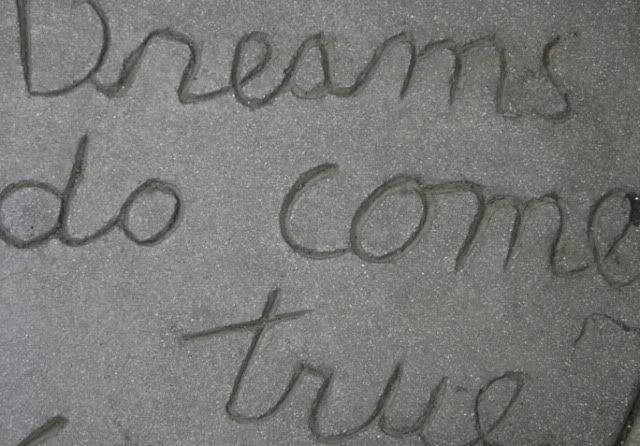 detail of Grauman's Chinese Theater footprints
just a few of a zillion amazing signs and flowers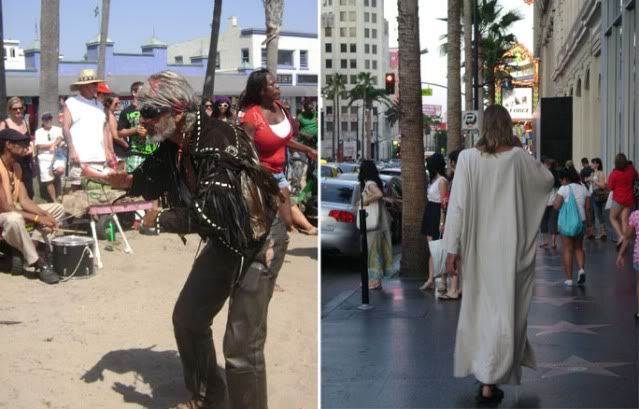 tripping drum circle dancer on Venice Beach and a Jesus impersonator on Hollywood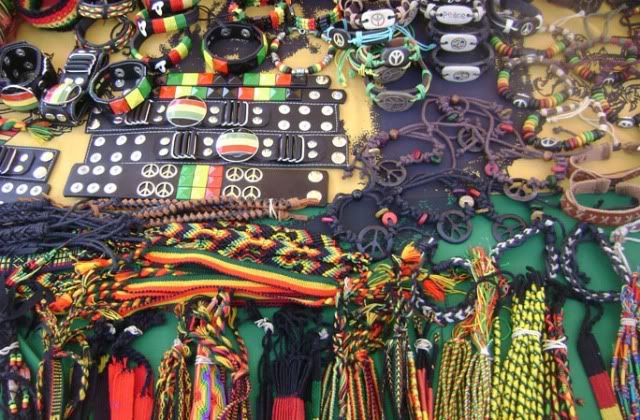 some irie Jamaican accessories on Venice Beach