Next up on the Can We Hang docket is everyone's favorite gent, James Worthington Demolet. If you think I'm exaggerating by saying favorite, well then I guess you haven't met James...because he's really just that kinda guy. As well as the single possessor of the ability to completely disarm anyone at first glance, James' hard-edged aesthetic is a total compliment to his bubbly personality.
After moving to New York from North Carolina to study at FIT, James started off in the closet of many many magazines, eventually building himself into a majorly in demand freelance stylist who's recent clients include InStyle, Teen Vogue, Nylon, Vanidad, The Block, and Russh.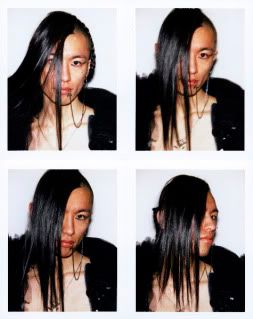 And because he's so awesome, he not only answered our little questionnaire, but he gave us the photos below as exclusives from a recent shoot he did for
Contributing Editor
(which can be viewed at
http://contributingeditor.blogspot.com/

Give us a recap of what you did before your current gig as a freelance stylist.
I worked as an intern and assistant for NYLON, W, GQ, i-D, Lula, and Vogue Italia until I was hired as a fashion assistant at Teen Vogue. Before that I did faux-finishes for people's homes in the south.

What's been your favorite shoot so far?
I love the Rodarte/Kim Gordon for i-D images. I had been dying to work with the girls. There are several stories I styled for
Contributing Editor
that I'm super stoked about. Gummo-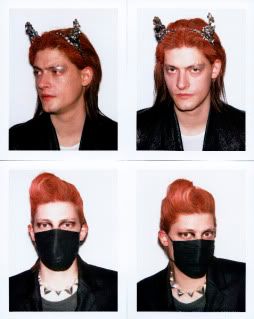 inspired Bunny Boy shot by Jason Nocito, two skater boarders wearing shorts and bunny ears like the kid from the movie. Colin Lane shot a story that I street-cast for weeks, it's about experimental masculinity in NYC. Those boys are incredible.
I also shot Boyd Holbrook, Vincent Lacrocq, Jamie Strachan, and Conrad Matschke in their apartment/studio. They were able to bring a personal ease to any look I handed them. Thomas Lohr shot that story, he's a young photographer on the scene but what he turned out was truly inspired and way beyond the expectations I had for the shoot. Camilla Nickerson once said, "[that] you're
always waiting for... that lovely moment when something you could never imagine happens on set".

What do you love most about working on your own? Putting on sunblock and sending out look requests from my roof.

What did you think of New York when you first moved? That there would be an adjustment period moving here from the country but there wasn't.

Robin says the best fast food in the South is Chick-Fil-A...what do you think about that? Totally agree.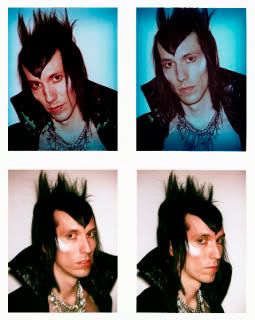 You moved from the West Village to Brooklyn to Midtown, which do you like the best and why?
I just moved to 37th Street in midtown from Williamsburg. Brooklynites are super inspiring, hipster or not, they're the ones in New York who challenge fashionable conventions. I'll miss them... Had to come back to the city to ease shoot prep on me and my team.

Can you describe your style without using phrases like boho chic, old Hollywood glamour or anything with a twist?
Previously I think I said goth catholic schoolboy, now maybe gothic skinhead schoolboy - with
Pamela Love
jewelry.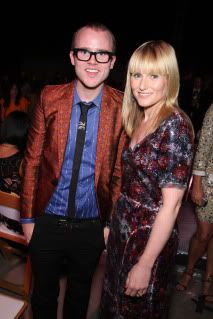 Is it hard to separate your personal style from the style of a shoot? There's a certain character I draw inspiration from for editorials and my personal look.

What or who are you inspired by right now? The unknown.

We are desperate for it to feel like summer already! What are you looking forward to most? Creative challenges, a trip to St. Tropez, but mostly that new show Glee.