I used to think I was the collage queen. The walls and doors of my childhood bedroom (after a hiatus, it's back to being my bedroom... ) have always been covered with overlapping magazine, advertising and botanical images that at this point are quite out of date and just a wee bit tacky. The reason that I haven't redone my walls is most likely because I know it'll never measure up to the stylings of someone like collage artist and mistress of zines, Sonja Ahlers.
Known for her wildly whimsical collages and sketches (and collaged sketches) of famous ladies like Princess Di as well as her affinity for layering song lyrics into watercolours (I USED TO DO THIS! ITS NOT MY FAULT I SUCK!), Sonja's latest zine, The Selves is her latest peek into the cobweb of inspirations that goes into making a perceiver an artist.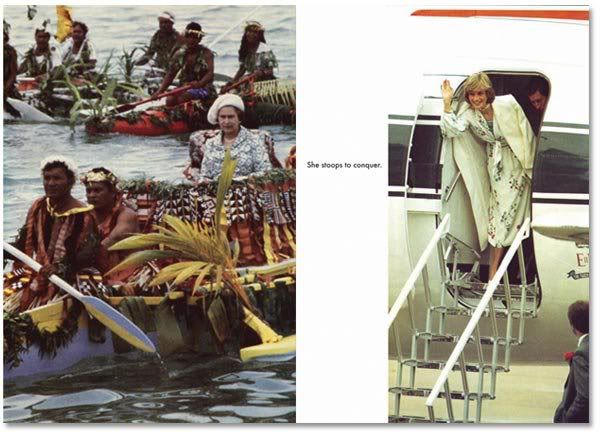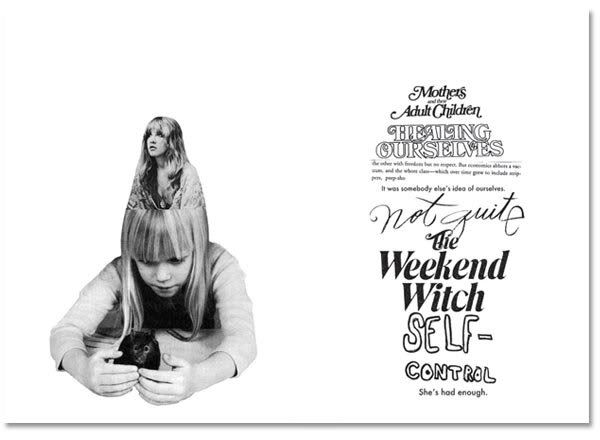 As fan and femme babe Kathleen Hanna puts it,
"
Sonja Ahlers' meditations on childhood, pop culture and feminine power are beyond entertaining. Entering the alternate reality she's created in 'The Selves' I found myself standing somewhere seductive, familiar and very funny." Ya dig?
For those of you who want to learn to be like Sonja, she'll be hosting a zine workshop at Magic Pony Gallery in Toronto on May 25th from 6-9PM. For more deets, reserve your spot at
contact@magic-pony.com!