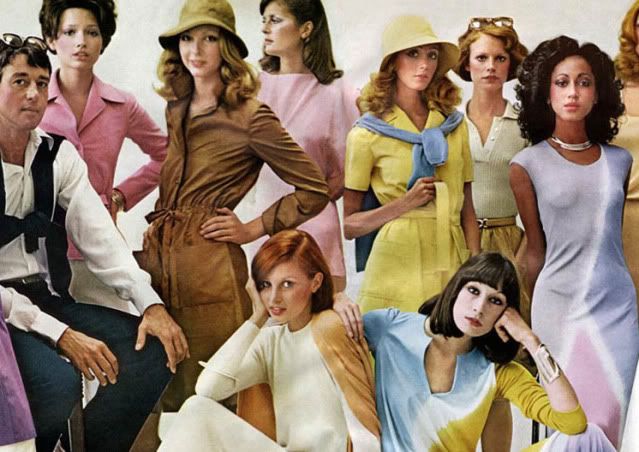 Praise the lord (and/or the filmmaker, Whitney Smith) because the tradge that is the current state of Halston affairs can finally take a break from front and center ridiculousness and we can actually talk about about the true genius, the original fashion messiah that was Roy Halston Frowick.
Utrasuede: In Search of Halston
is the new documentary about the legendary designer that opened last night at Tribeca and it looks goddamn amazing. Anjelica, Liza, ALT, Bob Colacello and the like all share tidbits about the golden boy, the golden scene and no doubt the golden crowd that was like a virtual social-explosion off of the kind pictures like the one above. And while we're on it, can we just talk about this amazingness for a second? I always love these 'the who's who' group shots and this one to me is like a
School of Venice
of glamazons (save for the absence of Bianca or Grace) - Pat Cleveland, Anjelica Huston, and is that a pre-Rocky Horror Susan Sarandon in the back? Jesus.
The scene surrounding Halston, or more importantly, Studio 54, is the kind you (or me, furiously, between the ages of 19 and 22) can only dream about. Bianca and then Jerry, the Dupont Twins, Liza, Baryshnikov... makes me CRAZY!