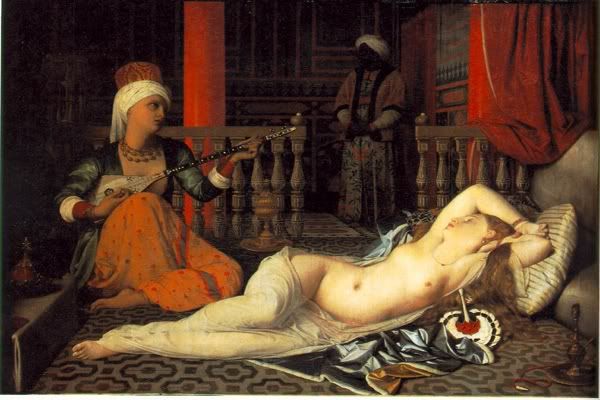 If you're going to riff on a painting, you might as well go all the way, which I guess was Steven Meisel's thinking behind Vogue Italia's recent ode to Ingres'
Odalisque With a Slave.
It's actually so bang-on that it's giving me Met cravings (As I've mentioned before, I'm a mess for art history refs...)
Albeit the shoot is more Moroccan than Turkish and Sasha's pose is more fitting with that of
La Grande Odalisque,
and for that matter...the slave isn't really playing an instrument, unless his mere nakedness is supposed to inspire song. In any case...I lurve this...so much.
ps. we stole these images from Vogue Italia and Wikipedia