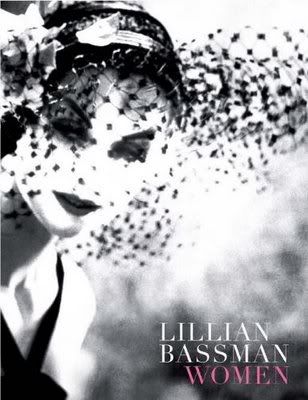 Not to take away from the death of the great Irving Penn, who died earlier this week at the age of 92, but I'd just like to obsess about the great (and still kickin' at 92 herself!) Lillian Bassman for a moment. The lovely folks at
Abrams Books
sent me their just-released retrospective of her work (thank you, thank you!!!!) and the massive 14x11 240 page book almost seems like too modest of a forum to reacquaint me with her ultra-glam ultra-captivating photographs.
One of the only female photographers of her time, Bassman was of the lucky few to be nurtured under Alexey Brodovitch (along with her longtime love and husband of 74 years, Paul Himmel). It was while working under the famed art director at Harper's Bazaar that Bassman started to experiment with screwing around in the darkroom, developing tricks to alter images using objects as simple as tissue paper and spatulas. "I was interested in creating a new kind of vision aside from what the camera saw," she once said.
Bassman photographed some of the most beautiful and famous glamazons of her era, including Dovima, Suzy Parker and Jean Shrimpton, but her ability to manipulate and blur beautiful faces like theirs is what transforms her work into art. Bassman may have come to age at a time when photography and art were not exactly simpatico, but it's safe to say that her work transcends both labels. What it is, is pure genius.