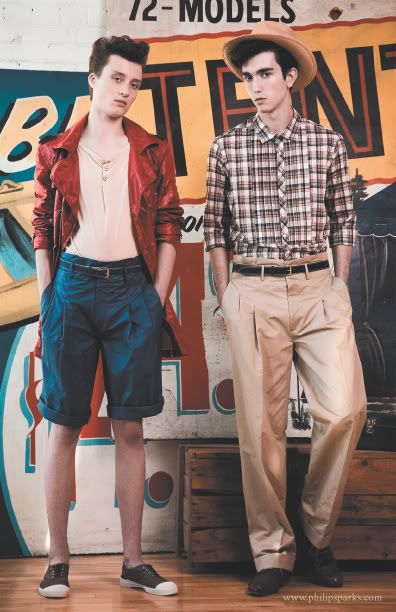 Ok, so Philip Sparks doesn't make clothes for Katie Girls just yet, but us gals can still dream right?
It's Fashion Week here in Toronto, and last week I stopped by Philly's (as I so affectionately call him) show... True to form, I was majorly late and got there in just time to say hi to friends on their way out, but what I did get me was a peek of the collection backstage (as well as some tasty male models undressing... tee hee)
For Spring, Philip's bespoke aesthetic was transformed into an easy breezy collection of seersucker, khaki and best of all, vintage inspired prints which were made in collaboration with textile designer, Kerry Croghan.
If I haven't made it clear so far,
CHECK IT OUT!