I realized just how big of a deal the McQ for Target store at 330 West Street was after running into three people with shopping bags — all within blocks from my apartment and just hours after the pop-up shop's opening. After hearing horror stories from these first shoppers, I was convinced that this year's version of the well-spaced Bullseye Bodegas would be a tiny, cramped, madhouse.
Leave it to Target to leave me impressed.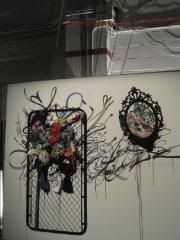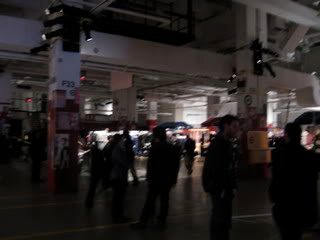 The garage-style entrance was painted with that familiar red target we all know and love. Inside, the space was huge, dark, punky, and seemed to be pre-concert due to an empty drumset on an empty stage. (Surprise performance by The Duke Spirit, anyone?)
Graffiti and block lettering covered the walls, which went well with the oversized chains that helped me to remember that, oh yeah — this was an actual West Side warehouse. The only thing that really felt Target-y, logos aside, were the terrible plastic hangers that let everyone know your size when you reach for it.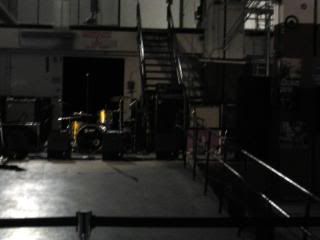 I left with a purple mesh dress with zipper detailing on the shoulders, and a black jumpsuit that I couldn't be bothered with trying on, though some of the other shoppers were spotted changing in the middle of the room, sample sale style.
For those of you who missed it, you'll have to wait another month before the line is available in Target stores. Next time, believe the hype and go early.
After all, why shop like a commoner when you could party like a rock star?