Don't you just feel like London sometimes? Despite the fact that your hair is still mussed from last night, you are still able to outshine everyone else, but still never really given the credit you deserve?
I have always found it bizarre that London has aquired the reputation of an after-thought; the breather inbetween New York and Milan. Having been forsaken by most of its former rockstars (McQueen, Bailey, McCartney and most recently Pugh) London is churning out the BYTs big time these days...only to be ditched next season when those kids move onto bigger and better.
As if so many past examples weren't enough- this week's wham bam showing was enough to put me over the edge. Here's just some of the proof...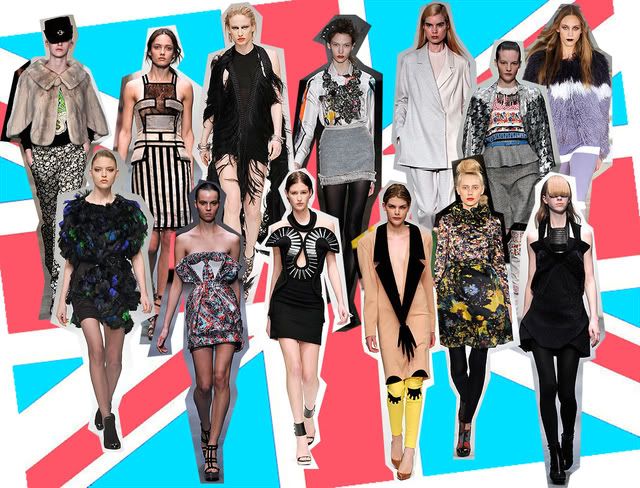 (clockwise from top left, oh yeah... we stole these from style.com too)
Luella, Christopher Kane, Mark Fast, Giles, Josh Goot, Peter Jensen, House of Holland, Peter Pilotto, Marios Schwab, David Koma at Central St. Martins, Laura Mackness at Central St. Martins, Erdem, Louise Goldin)