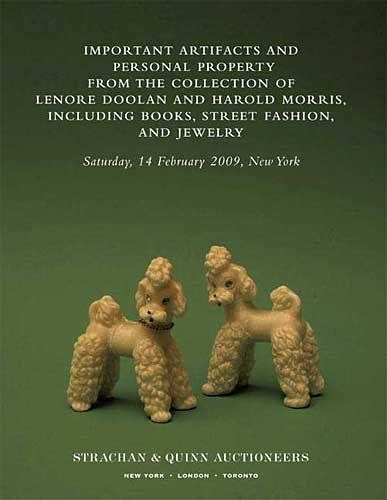 We like to think of
Reading Rainbow
as our little reading corner with all different types of books. Some new, some old, some for the coffee table and some for the bed side table.
If you've ever been in a relationship (probably) or had a crush on someone (definitely), you know the effects that lust can have on mundane events or even objects. Suddenly the same old, same old becomes new and meaningful.
Cutie McCute – and total Katie Girl – Leanne Shapton chronicles a relationship and the items that mean the most in her new book,
Important Artifacts and Personal Property from the Collection of Lenore Doolan and Harold Morris, Including Books, Street Fashion, and Jewelry
. Not only is this book totally original but it's also freaking cute. But the best part? None of it is true.
The book revolves around the idea of a fictional couple's breakup. A fictional catalogue for a fictional auction house displays fictional mementos from the couple's fictional relationship. As you read about each of these lost items now up for sale, you learn the story of these two individual people and the relationship they had together through their material mementos.
So, to recap: fake breakup + fake auction of fake relationship mementos = new book to lust over
ps. we borrowed this picture from amazon.com